PORTLAND, Ore. -- Kyron Horman was last seen at Skyline Elementary School in Portland on June 4, 2010.
Police say he was seen attending his school's science fair, but has not been seen or heard from since. He was 7-years-old when he disappeared.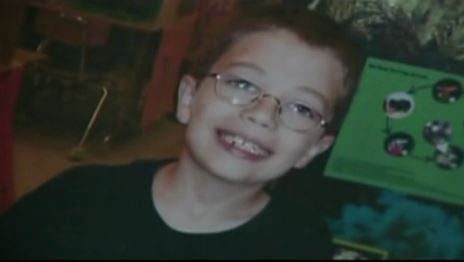 Horman was last seen wearing a black t-shirt with "CSI" in green letters. He was also wearing black cargo pants, white socks and black sneakers with orange trim. He may have had his glasses on at the time of his disappearance.
Horman would now be almost 15 years old. He has brown hair and blue eyes and may be wearing glasses. He has a distinct V-shaped strawberry birthmark on his forehead.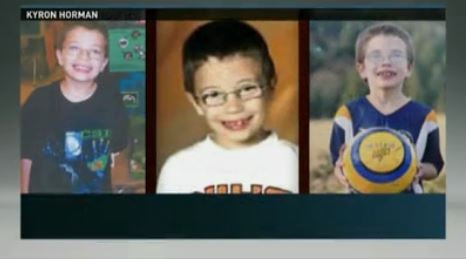 The National Center for Missing & Exploited Children worked with Horman's family to create an age-progression photograph of how he may have looked in 2012.
Today Desiree Young, Horman's mother who lives in Medford, spoke at a special event in Portland to bring attention to the more than 450 children missing in Oregon.
If you have any information regarding Horman's disappearance, contact the Multnomah County Sheriff's Tip Line at 503-988-0560.